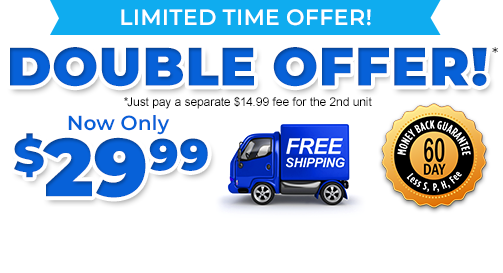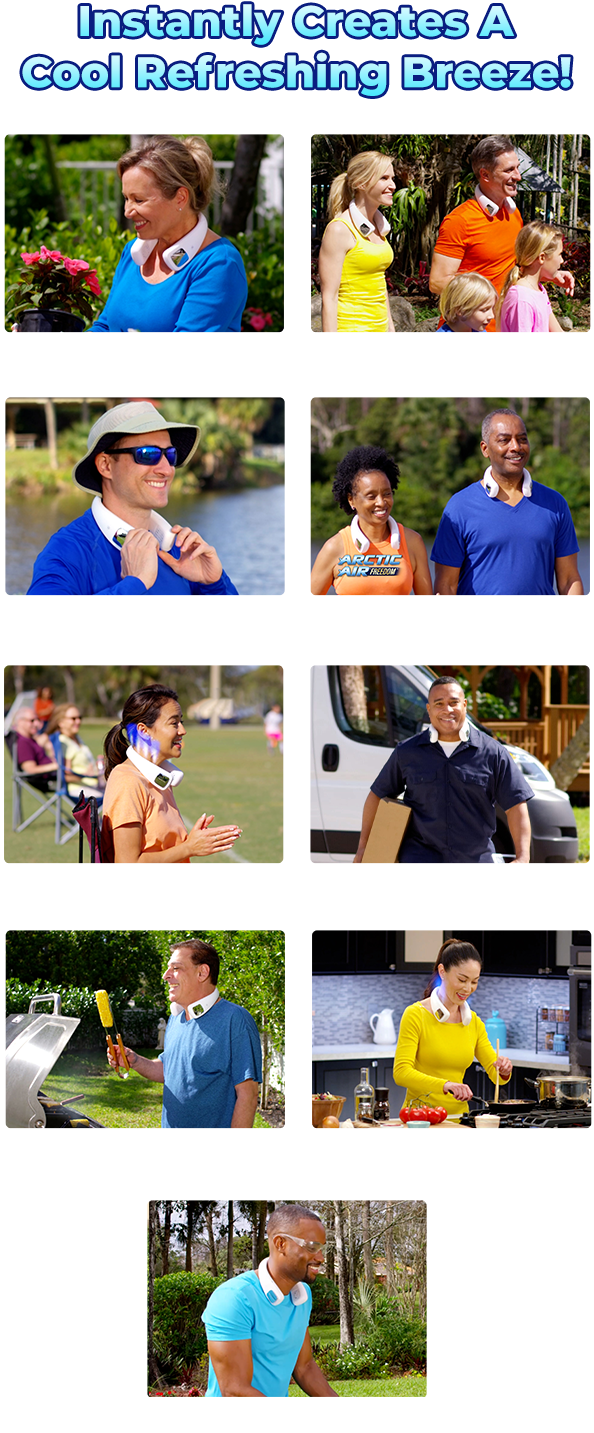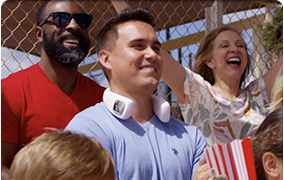 Great For
Outdoor Events
Introducing Arctic Air Freedom®
Introducing Arctic Air Freedom® the cordless, personal cooler! Just slip Arctic Air Freedom® around your neck, turn it on and the heat is gone! Arctic Air Freedom® delivers cooling relief to your neck and head which then provides total body comfort. The secret is dual dynamic jets that send refreshing air through 51 targeted vents for maximum cooling relief! Arctic Air Freedom® is compact, lightweight, and comfortable. Its wearable design keeps your hands free allowing you to take it anywhere!
Arctic Air Freedom® has three arctic settings, a rechargeable lithium battery and runs for hours. Plus the multi-flex neck band adjusts to fit your frame perfectly! Great for relaxing at home, walking the dog, working in the garden, attending a sporting event, exercising, hanging out at the beach and much more! Take Arctic Air Freedom® anywhere you need cool, refreshing air!
Order Arctic Air Freedom® Now!